Technical specifications:
Supply voltage: 12 V DC;

Controlled AC voltage: 125 V AC - 250 V AC;

DC controlled voltage: 28 V DC - 30 V DC;
Instructions for use:
1. Connect the consumer to the relay.
There are several ways to connect a consumer (or more consumers) to the relay. The simplest and most common way is to interrupt a thread and connect it to the middle pin ("COM" - Common) and one of the other two pins ("CB" is equivalent to NC - Normally Closed or " CK "is equivalent to NO - Normally Open).
If it connects to the CK pin, the circuit closes when the timer is activated. When connected to CB, the circuit remains closed until the timer is activated.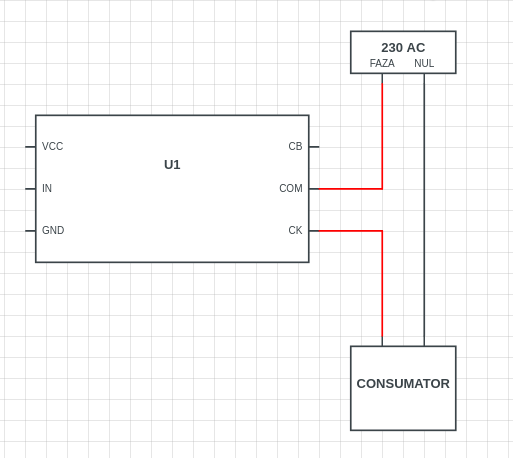 Careful !!! It is recommended to disconnect the customer from the 230 V AC network until you reach step 5 to avoid possible accidents.
2.Enter the module with a 12V DC source.
Mode feeding is done through the screw terminals.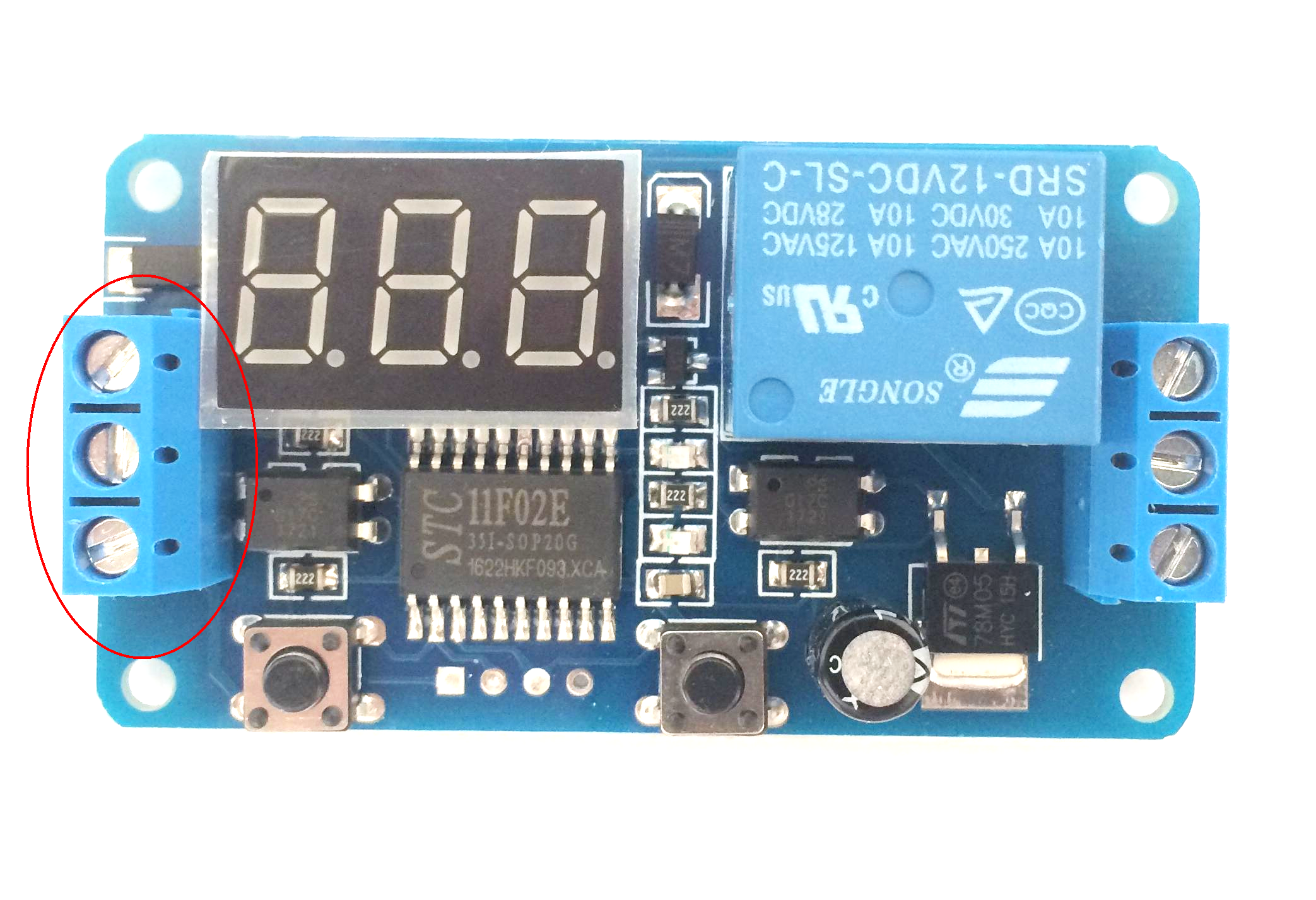 The corresponding GND and VCC pins are marked on the back. Be careful not to reverse polarity to risk spoiling the product.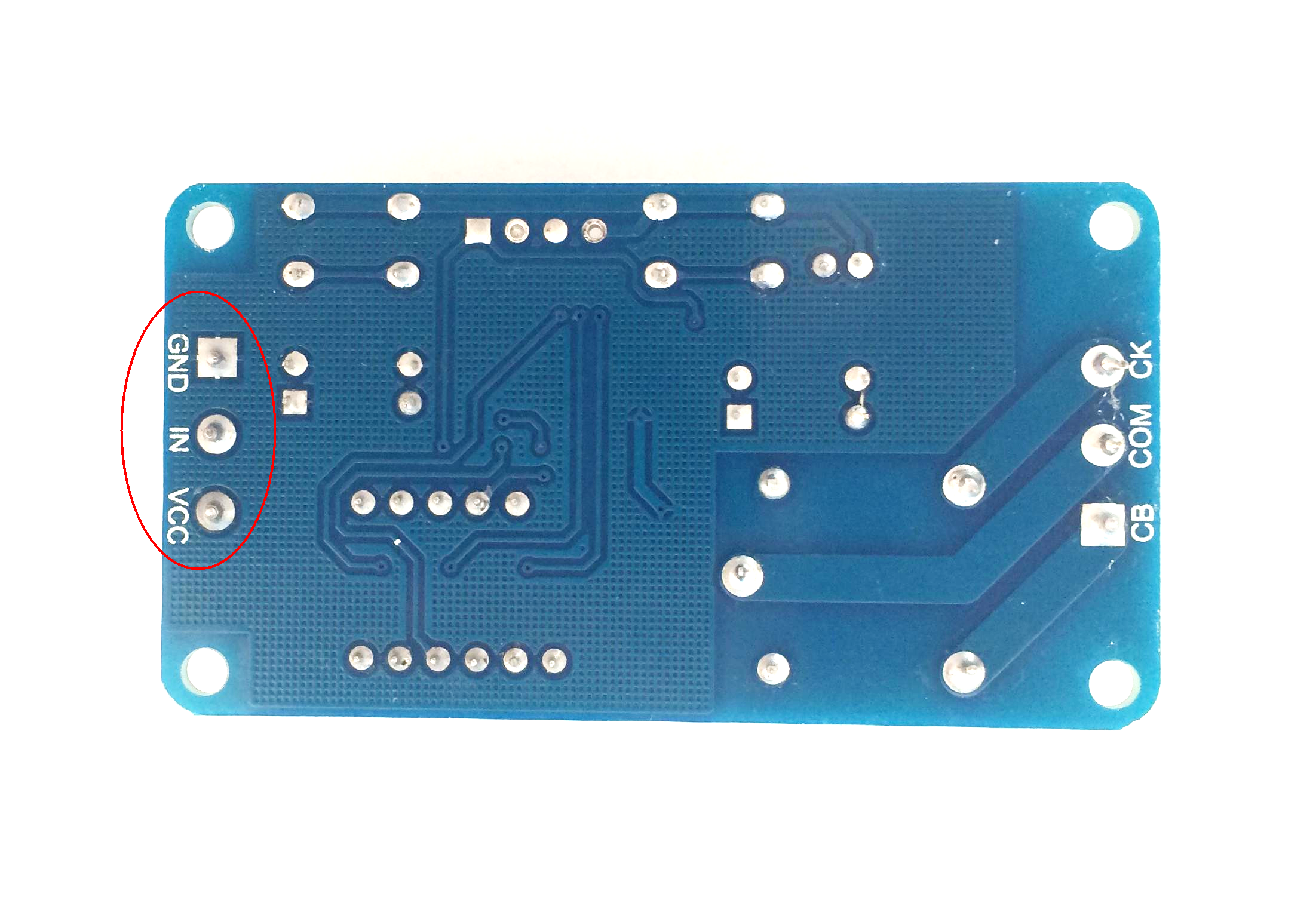 3. Configure the relay activation delay.
Configuration is done using the two buttons mounted on the board.
To set the activation time, proceed as follows:
The rounded blue button has the role of selecting the next digit from left to right.
The red encircled button has the role to increment with the 1 digit selected.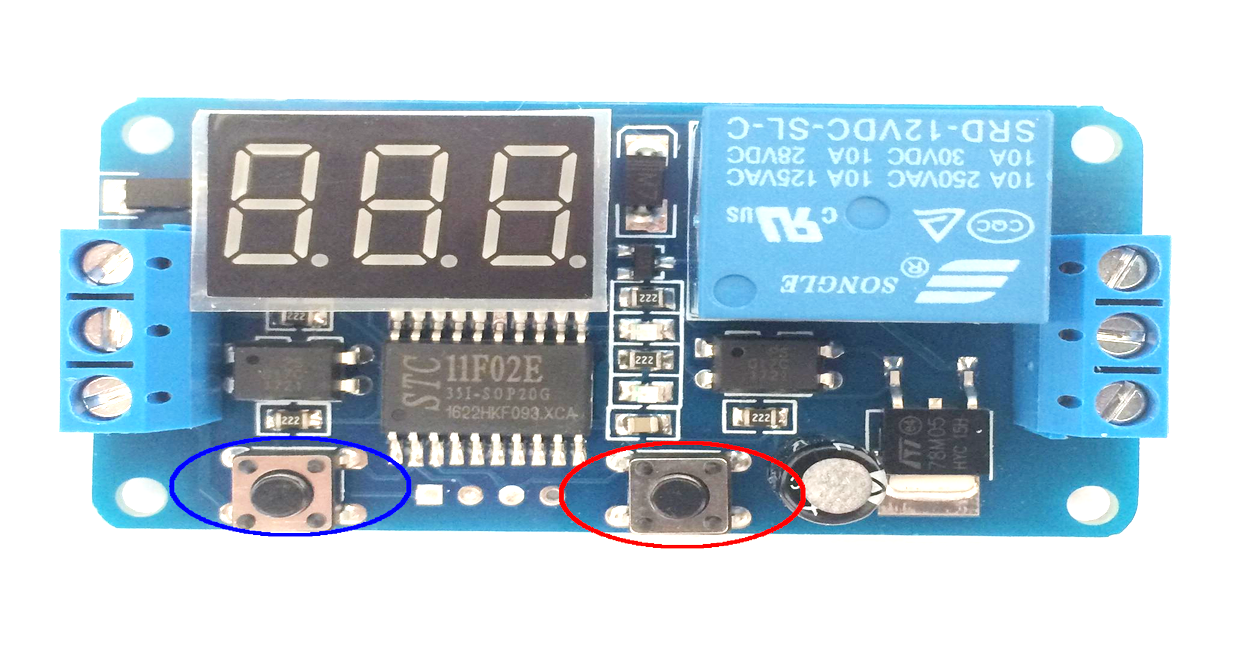 4. Connect the trigger to the IN pin.
To activate the relay, it is necessary to apply a voltage of 5 V to 12 V on the IN pin. This can be done using an Arduino or any other voltage source. If two sources are used (for example one for power supply and one for Arduino), do not forget to connect the GND pin of the Arduino board to the module's GND pin.
The number displayed on the segment screen is the number of seconds while the relay is on.
The on-screen number indicates the number of seconds that the relay has to switch on as soon as a voltage is detected on the IN pin (located between GND and VCC).
5. Feed the consumer from the 230 V network.
Once you've finished setting up the delay and making the necessary connections, make sure that they are done properly. You can now connect the consumer to the AC network. Now all you have to do is apply a voltage to the IN pin to activate the relay.