More info
Product Description
This probe is specially designed for thermostats. It is screw-fixed and can be screwed into any matching threaded hole. It is firm and stable and can last for several years. It is not only threaded but also waterproof. The interior is made of high density resin. The temperature conduction speed is not comparable to that of ordinary epoxy resin.

Product Specifications
• Temperature range: -50 ~ 110oC
• Temperature measurement accuracy:± 1oC
• Resistance type: NTC10K B3950
• Probe material: 304 stainless steel
• Wiring type: XH2.54-2P Terminal
• Wire length: 1M
• Thread type: GB M8
• Thread size: 8 mm
• Appearance size: 6.70 mm
• Thread length: 22 * 12 mm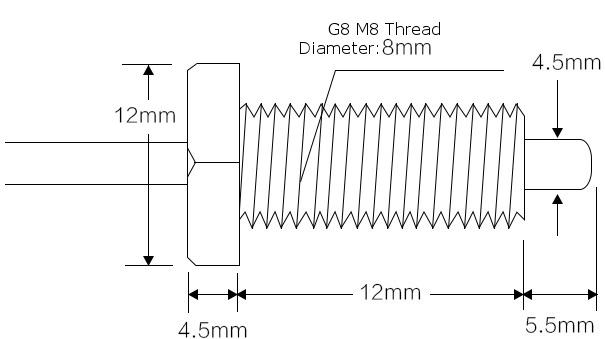 Don't delay, buy today.