More info

Complete Soldering Kit: It includes the complete soldering tools for various uses, from home DIY, electrical repairs jobs and other soldering projects.
Premium Components: High-quality assorted components used for soldering
Soldering Iron Kit: Complete set for your soldering projects
Durable PU Carry Bag Included: It helps you to always keep the components organized; very convenient to store small tools, easy to carry and transport.
What you want, need, and desire

You Want - A complete soldering kit that includes common tools used for soldering.
You Need - A durable soldering kit with safe iron stand with dual safety design and heat-insulated and anti-scalding silicone handle to protect users from a burn.
You Desire - A premium soldering kit that is easy to carry, transport, and use.
You Get - Everything you want, need and desire with the Plusivo Soldering Kit.
Package Includes
• Adjustable Temperature Soldering Iron (60 W)
• Soldering Iron Stand
• Mini Wire Stripper Tool
• Curved Tweezers ESD-15
• Straight Tweezers ESD-11
• Tin Wire Solder Tube
• Desoldering Pump
• Black 22 AWG Wire
• Red 22 AWG Wire
• Soldering Iron Tip Set (5 pcs)
• Solder Wick
• Mini Screwdriver
• Mini PCB
• Ebook: Mastering the art of soldering
Ergonomic design

The Plusivo Soldering Kit is a joy to use. It comes with a PU carry bag that allows you to easily store the tools. Just open the bag and pick up the tool that you need.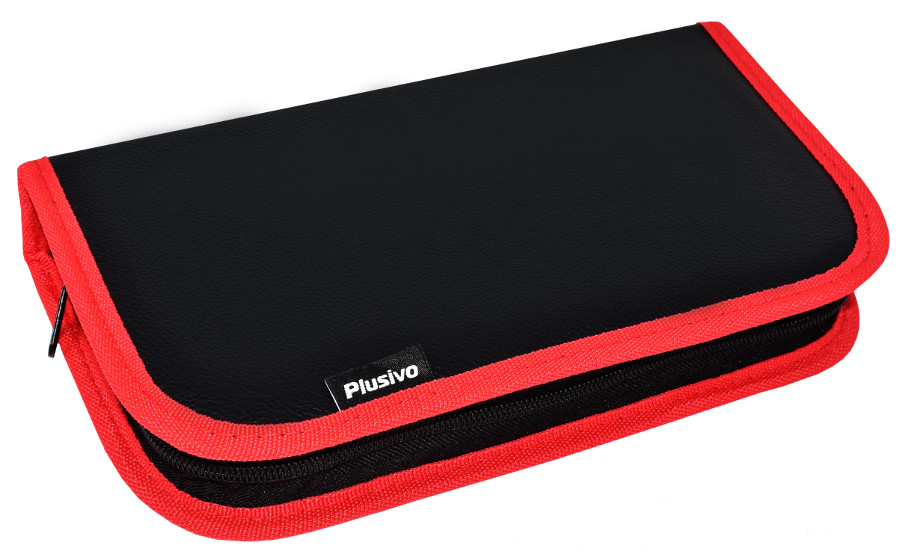 You'll never want to be without the Plusivo Soldering Kit!

Don't delay, buy today.