1. Make the connections.
The actuator is controlled by a PWM signal. The pins that can generate this type of signal from an Arduino development board are: 3, 5, 7, 9, 10, 11, A0 - A5. In this example we will use digital pin 9 to move the servomotor arm. Also, this product can only be powered directly from the Arduino if you do not use other parts. Otherwise, the other components may behave strangely because they do not receive enough power to function properly.
The connection diagram is as follows: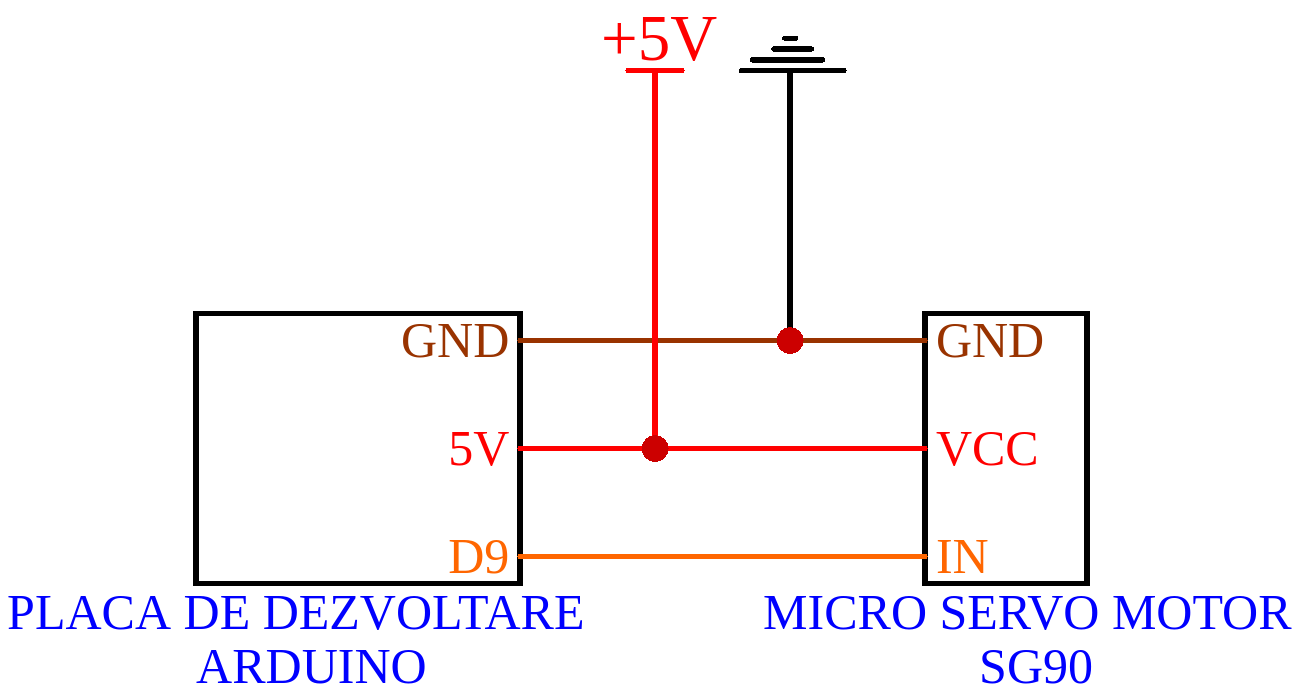 2. Upload a sample code to the development board.
To facilitate the use of this product, it is recommended that you use the "Servo" library included in the Arduino IDE development environment.
The functions of this library are:
servo.attach(pin);
servo.write(unghi);
servo.writeMicroseconds(uS);
servo.read();
servo.attached();
servo.detach().
For more details about the servo library you can access the following link.
An example code can be found at the bottom of the page. This example moves the actuator arm from 0 ° to 180 °.