More info
Overview
This product is light-sensitive and very useful for detecting intensity illumination. Generally, it is low in power and resistance changes from several kΩ (light) to MΩ (dark). It is commonly used in lamps, toys, cameras etc.
Specifications
Model: 5528
Maximum voltage: 150 V DC
Maximum power consumption: 100 mW
Ambient temperature: - 30° C to +70° C
Wavelength: 540 nm
Bright Resistance (10Lux):10-20 kΩ
Dark resistance: 1 MΩ
Response time: 20ms (Rise), 30ms (Down)
Instructions for use:
1.Make the connections.
To use this photoresistor together with a development board (for example: Arduino UNO), you need to make a voltage divider using a 10 k Ω resistor.
Connection diagram is attached below: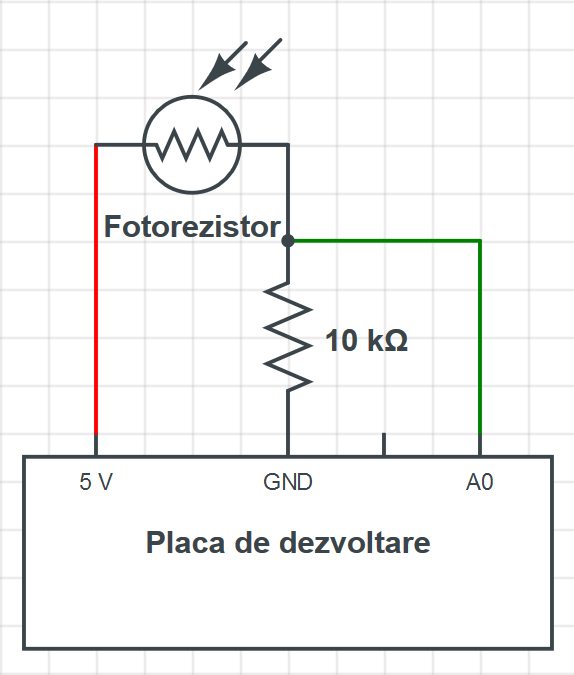 2. Write the code and upload it to the development board.
To read the voltage applied to the analog pin A0 you must use the command "analogRead (analogPin);", where analogPin has the value "A0" in this example: "analogRead (A0);".
An example of a minimalist code can be found attached at the bottom of the page.