Overview
With the use of these 5 mm very bright RGB LEDs common anode and a micro controller, you can produce your desired mixture of colors. Using these RGB LEDs, you can make the over-all look of your prototype and project attractive and brilliant.
Specifications
RED

Color frequency:630 - 640 nm

Luminous Intensity: 1000-1200 mcd

Forward Voltage: 1.8 - 2.0 V

GREEN

Color frequency: 515 - 525 nm

Luminous Intensity: 3000-5000 mcd

Forward Voltage: 3.2 - 3.4 V

BLUE

Color frequency: 465 - 475 nm

Luminous Intensity: 2000-3000 mcd

Forward Voltage: 3.2 - 3.4 V
Use with Arduino
The RGB LEDs (Red, Green, Blue) are made up of three differently colored LEDs, in a single capsule, as shown in the picture: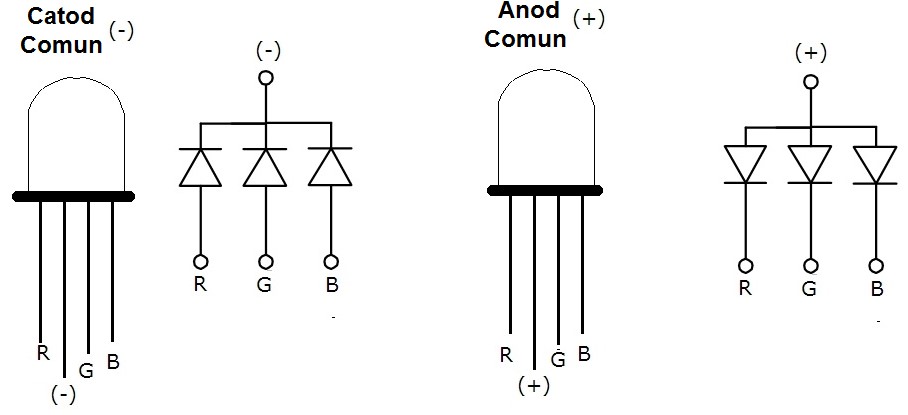 These will be available in two configurations:
• Common cathode - the three LEDs have separate positive terminals (Anode) and a single GND (Cathode);
• Common anode - the three LEDs have separate GNDs terminals (Cathodes) and a single positive (Anode);
Of course, the problem of current limiting resistance remains. The LED can also work with a single resistor inserted to the anode, respectively to the common cathode, but in this case, the intensity of the LEDs will change depending on the number of LEDs lit (R, G, B). For proper operation, we will insert three resistors with distinct terminals. For the common cathode case, see the diagram in the previous figure.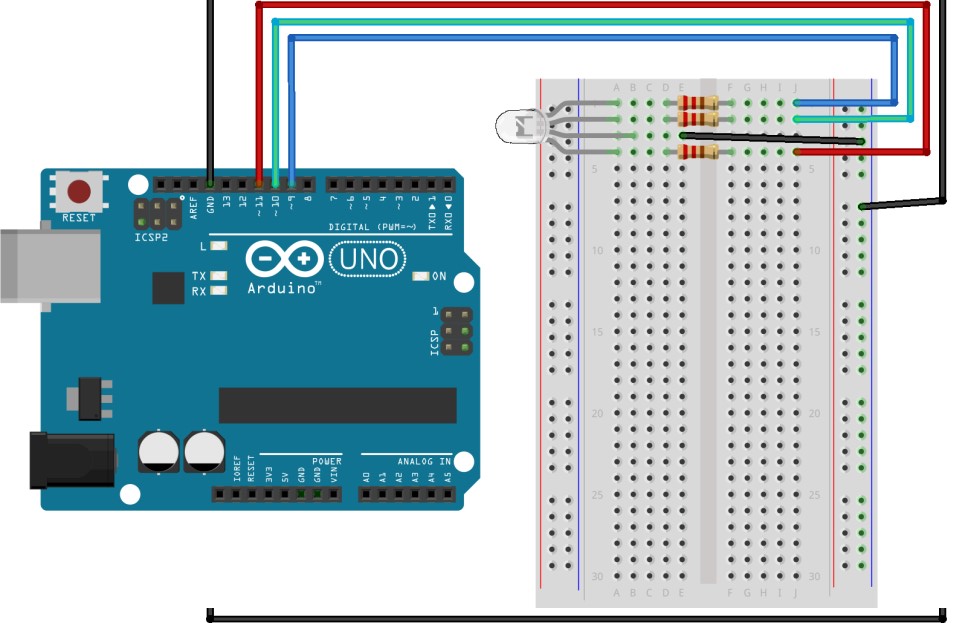 Using this circuit we can independently control each LED. By quickly turning on and off the three LEDs, all the colors of the spectrum can be obtained.