Overview
This rangefinder helps you quickly measure distance, area, and volume. The measurement type is continuous, the data is displayed in meters, inches or feet, on an illuminated LCD screen. It can store up to 30 measurements, has an indicator for low battery voltage and technology for correction and automatic error reporting. You can also make measurements by Pythagoras's theorem (to calculate diagonals, for example).

Specifications
• Maximum distance: 120m
• Accuracy: ± 2mm (± 0.08 inch)
• Laser level: Class II
• Laser type: 635nm, <1mW
• Holds a maximum of 30 records
• Working temperatures from 0 to 40 oC
• Automatic shutdown after 150s
• Automatic laser shutdown after 30s
• Power supply: 2x 1.5V AAA batteries
• Battery life: Up to 3000 measurements
• Dimensions: 118 x 54 x 28 mm
• Weight: 180g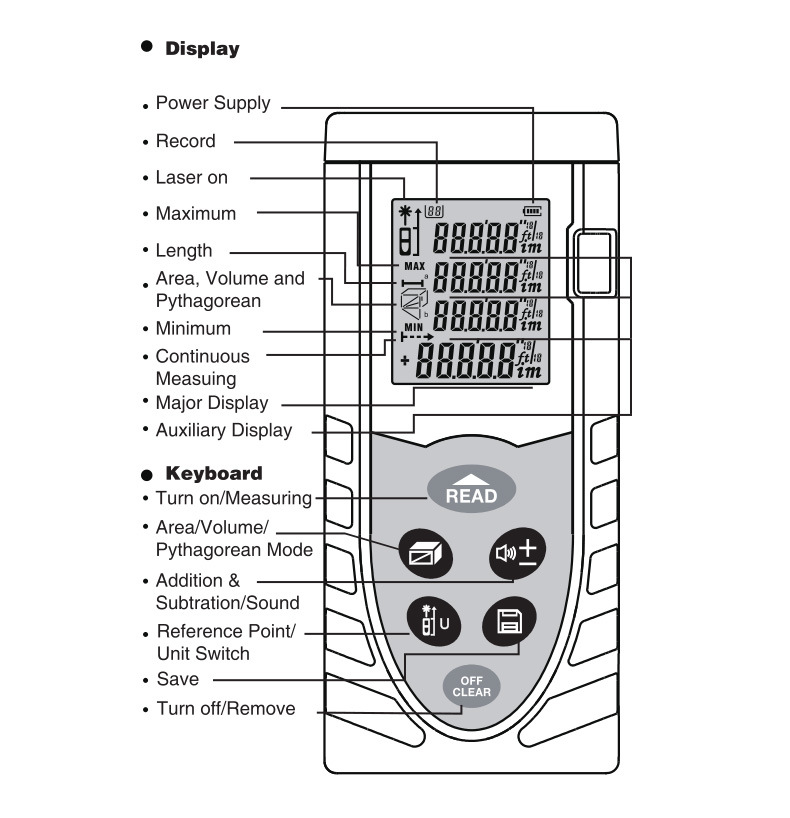 Don't delay, buy today.