Technical specifications:
Compatible with Raspberry Pi;

Photo resolution: 8 MP;

Video resolution: 1080p 30fps, 720p 60fps, 640x480p 60 / 90fps;

CSI connection (serial interface);

Perfect for night recording.
This 8MP camera module is a Sony IMX219 image sensor capable of shooting in 1080p30, 720p60 and 640x480p60 / 90 format. Connects directly to Raspberry Pi through the Raspberry Pi CSI (Camera Serial Interface) port using the included ribbon cable. Unlike the regular camera, this camera has the infrared filter removed, allowing for infrared recording.
The camera has dimensions of 25 mm x 23 mm x 9 mm and weighs just over 3 g, being perfect for mobile applications where size and weight are important. The camera has built-in built-in lenses and a 8MP native sensor, capable of capturing still images up to 3280 x 2464 pixels and filming in 1080p30, 720p60 and 640x480p60 / 90 format. It is compatible with all Raspberry Pi models.
Instructions for use:
To use this product, you need a Raspberry Pi card that has a serial interface camera (CSI).
1. Connect the camera to Raspberry.
Connecting the camera is via a serial interface dedicated to the camera. To locate this interface, see the attached picture below.
CAREFUL!!! Connect the module when the development board is turned off.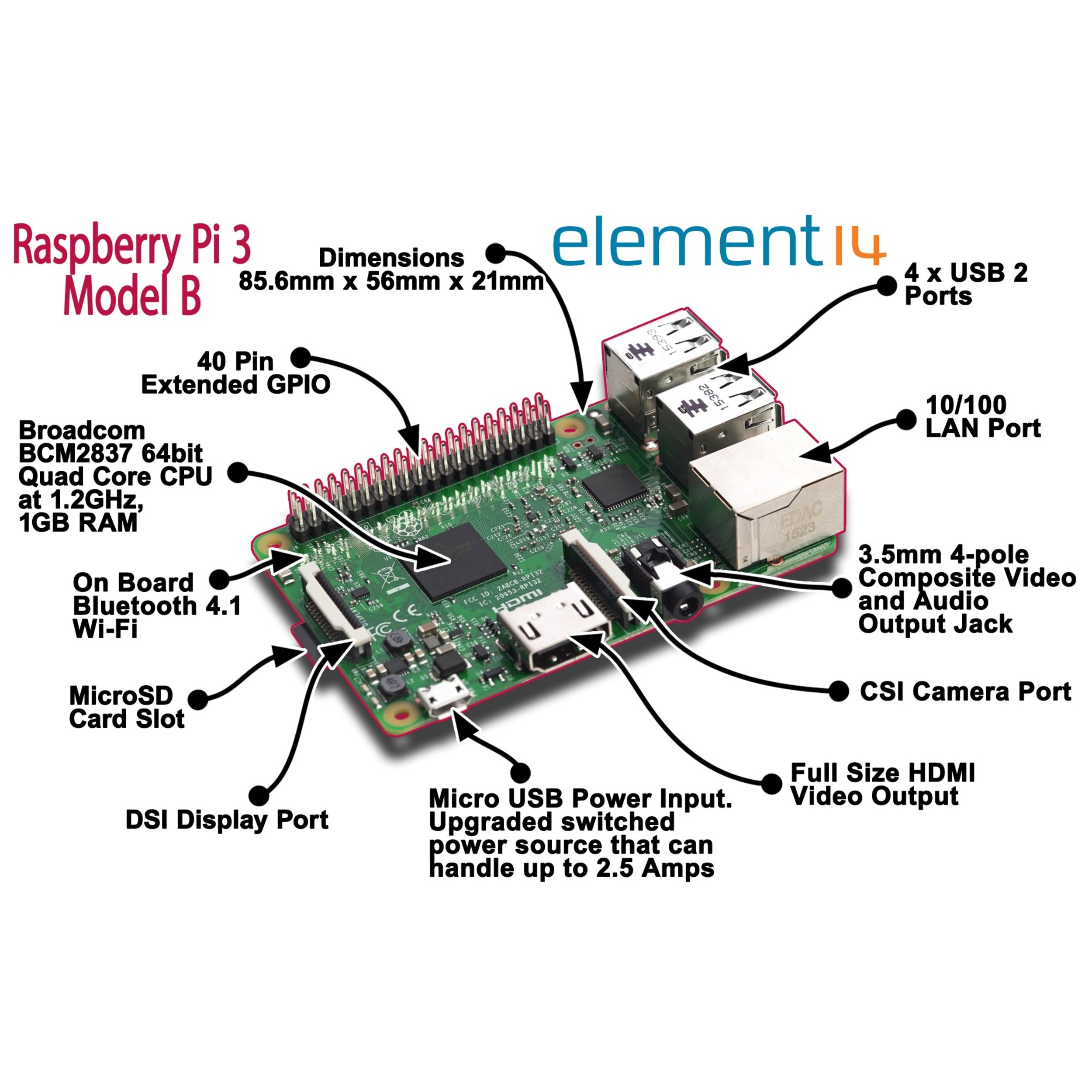 2. Activate the camera.
Turn on the camera by opening the menu and selecting Preferences> Raspberry Pi Configuration Tool. Once you have opened the configuration tool, select the INTERFACES tab and check the ENABLED box next to the camera. Restart the Raspberry board and proceed to the next step.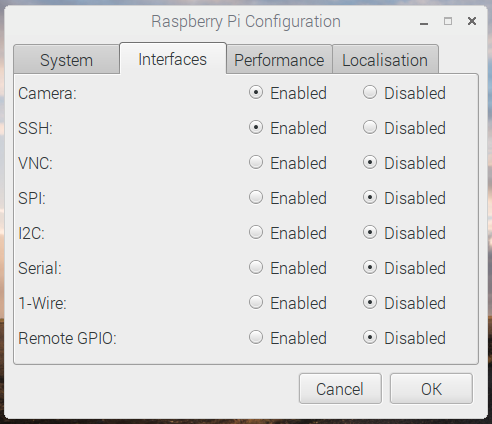 3. Use the PREVIEW mode to check the camera.
Once you've connected your camera to Raspberry Pi, an easy way to check if everything works properly is to write a simple code in Python.